About us
An innovative approach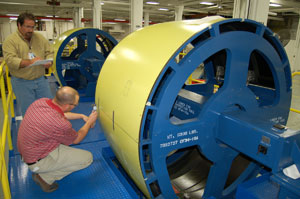 Bringing together the capabilities of Middle River Aerostructure Systems (MRAS) and Safran Nacelles, Nexcelle has teamed with its parent companies to develop, produce and support integrated propulsion systems for jet engine applications on single-aisle jetliners and business aircraft.
In an innovative approach, Nexcelle and its parent companies are working together in evolving truly integrated propulsion systems. The result is aircraft propulsion systems that are aerodynamically optimized, reliable and cost-effective.
Safran Nacelles is a business of Safran, an international high-technology group operating in the aircraft propulsion and equipment, space and defense markets.
MRAS is part of ST Engineering's global network of aerospace facilities and offices.
Learn more about the Nexcelle parent companies on their websites:
Safran Nacelles >MRAS >